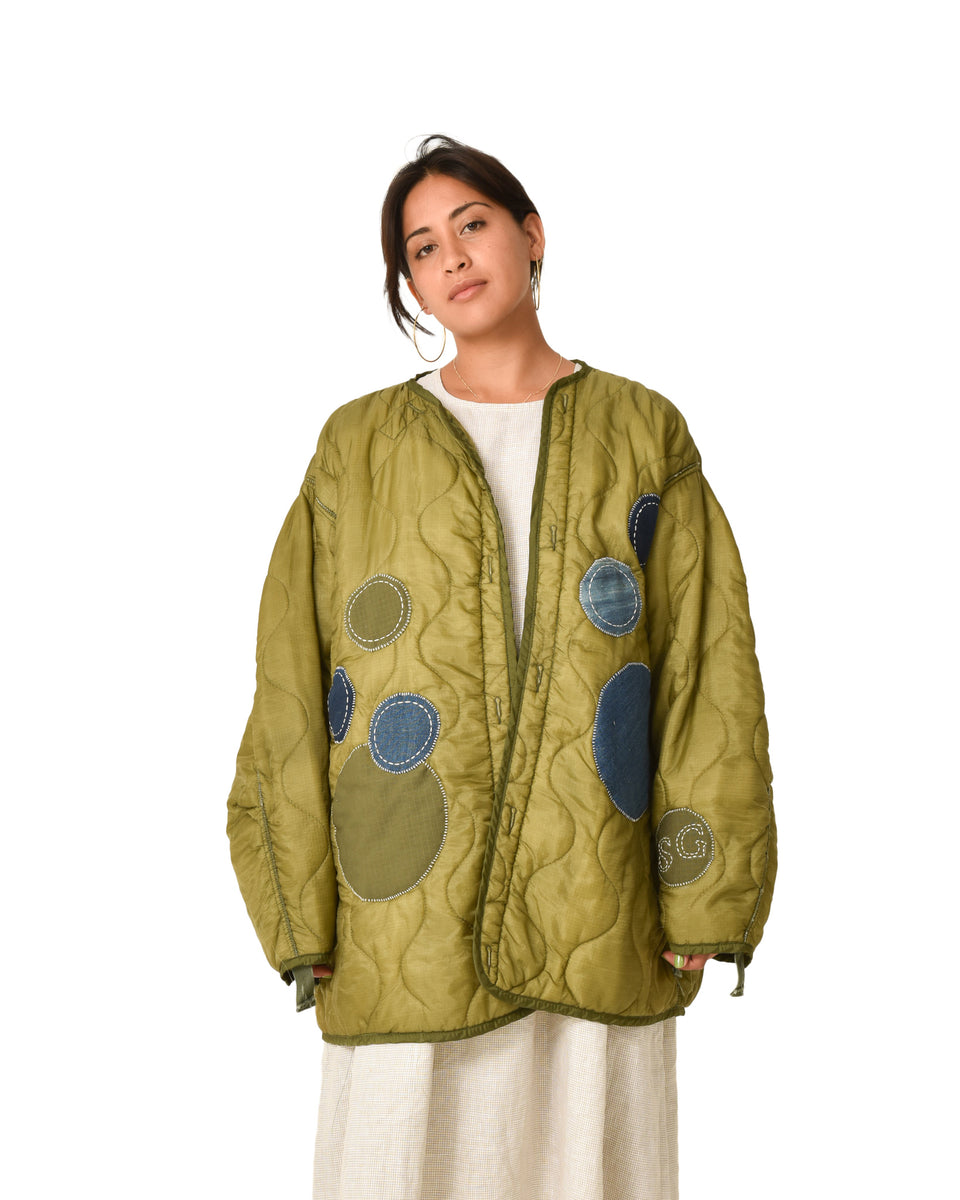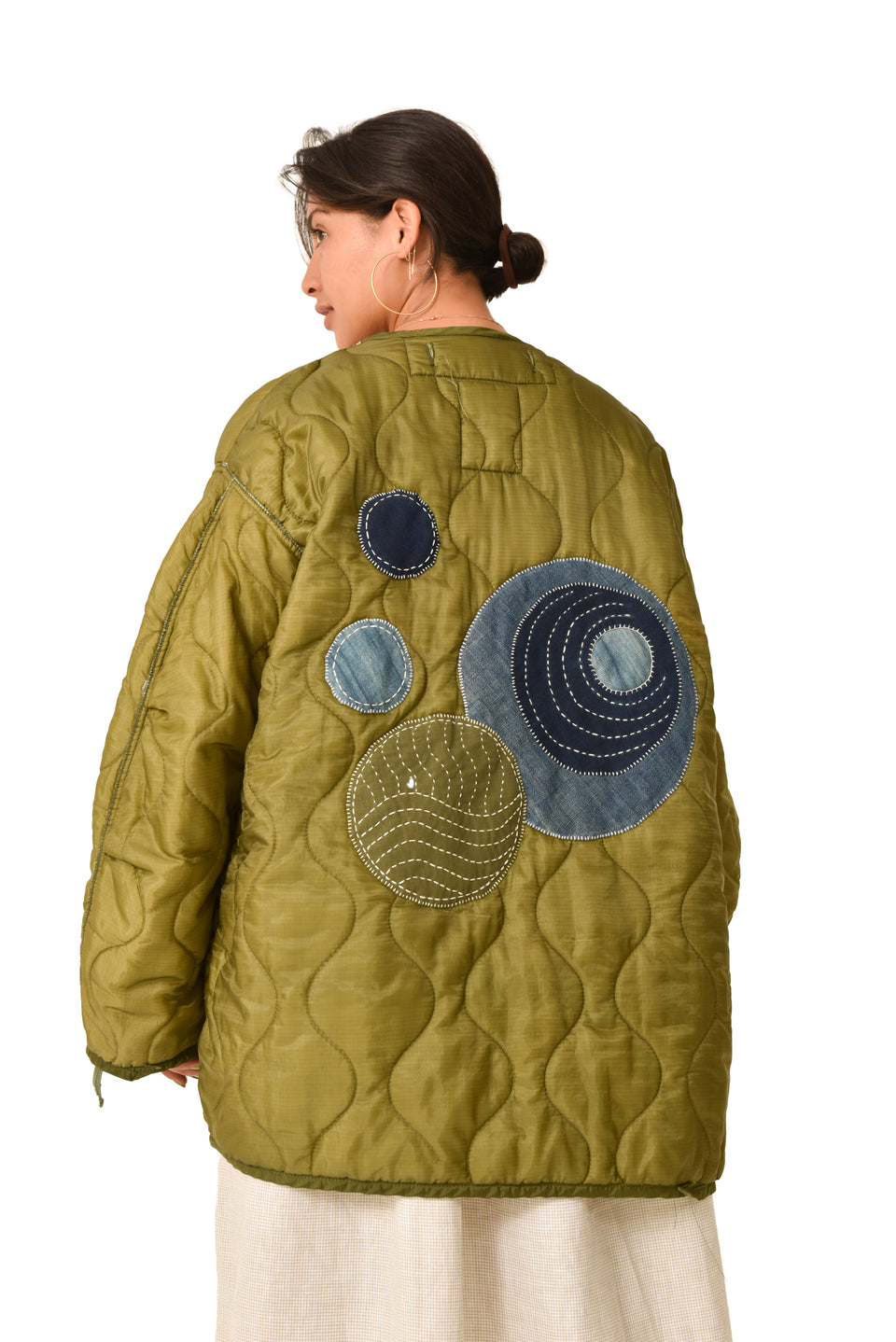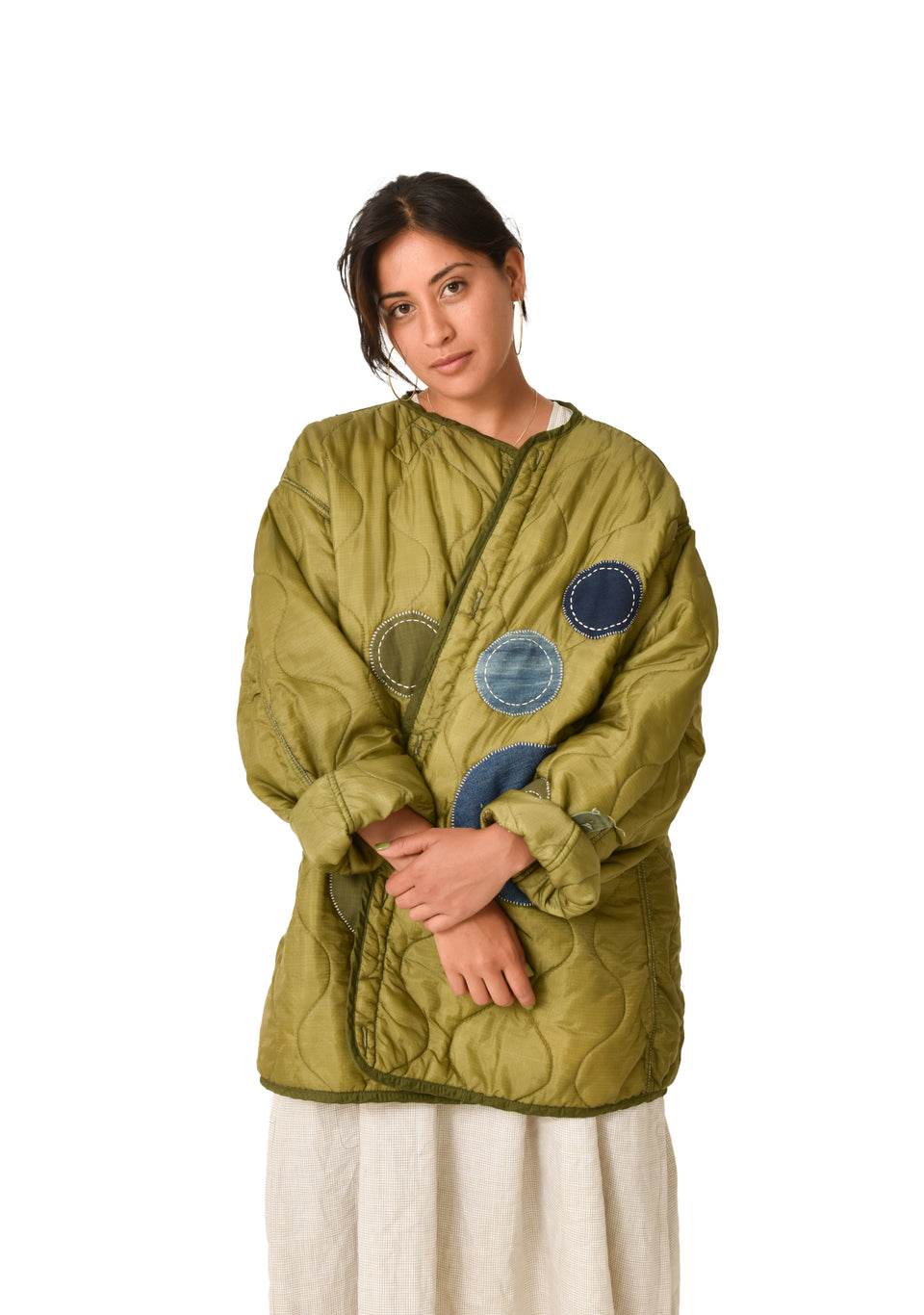 EMBROIDERED GREEN LINER: LARGE
1 of 1. An oversized, one of a kind vintage army liner reimagined by local artist Phillip Seomun. 
Phil upcycles fabric including various indigo fabric originating from West Africa and a 100+ year old handmade denim from China for his hand-stitched embroidery patch detailing on the front and back. Due to the vintage nature of the liner, you will notice imperfections in the fabric. Includes new hand-stitched wooden buttons. Handwash cold on delicate, hang dry. Fits conventional size Large/XL/XXL. Model is 5'7".