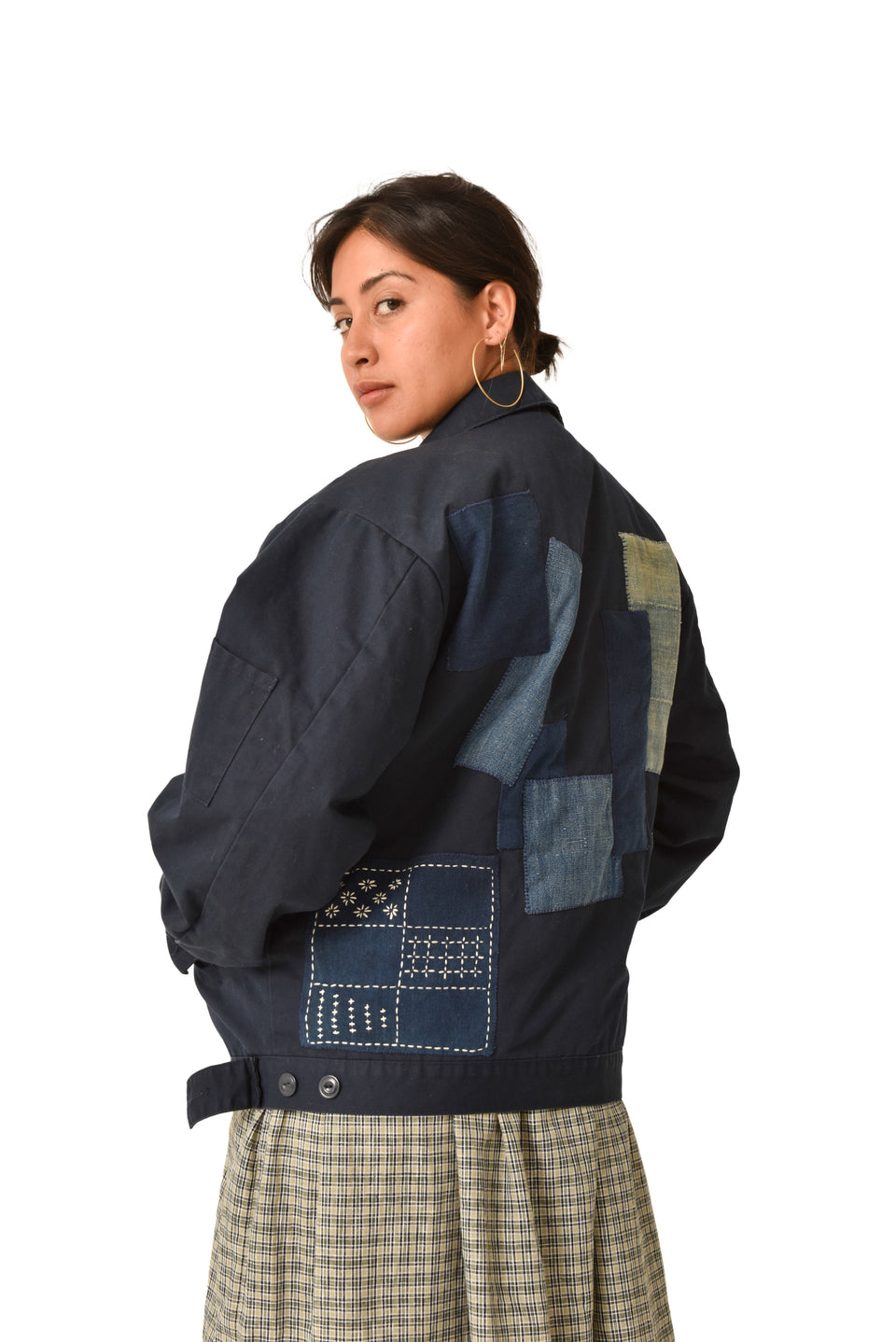 EMBROIDERED NAVY ZIP UP: BACK DETAIL
This navy zip up jacket reimagined by local LA artist Phillip Seomun is truly one of a kind.
Phil uses upcycled fabric including various indigo fabric originating from West Africa and a 100+ year old handmade denim from China for his hand-stitched embroidery patch detailing on the back. Jacket is vintage and sourced in Los Angeles. Due to its vintage nature, you may notice imperfections in the fabric. Handwash cold on delicate, hang dry. Fits conventional size Medium/Large. Model is 5'7".