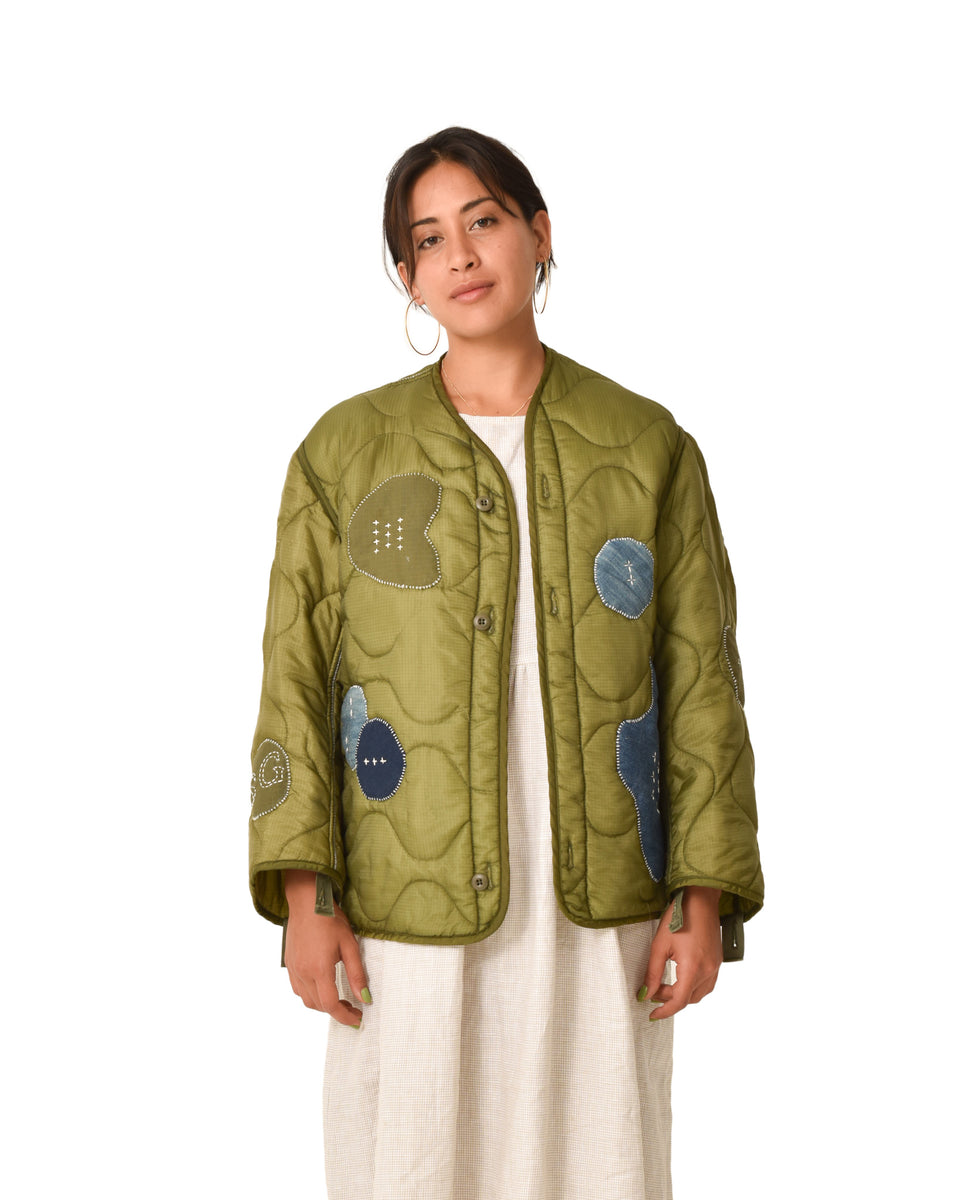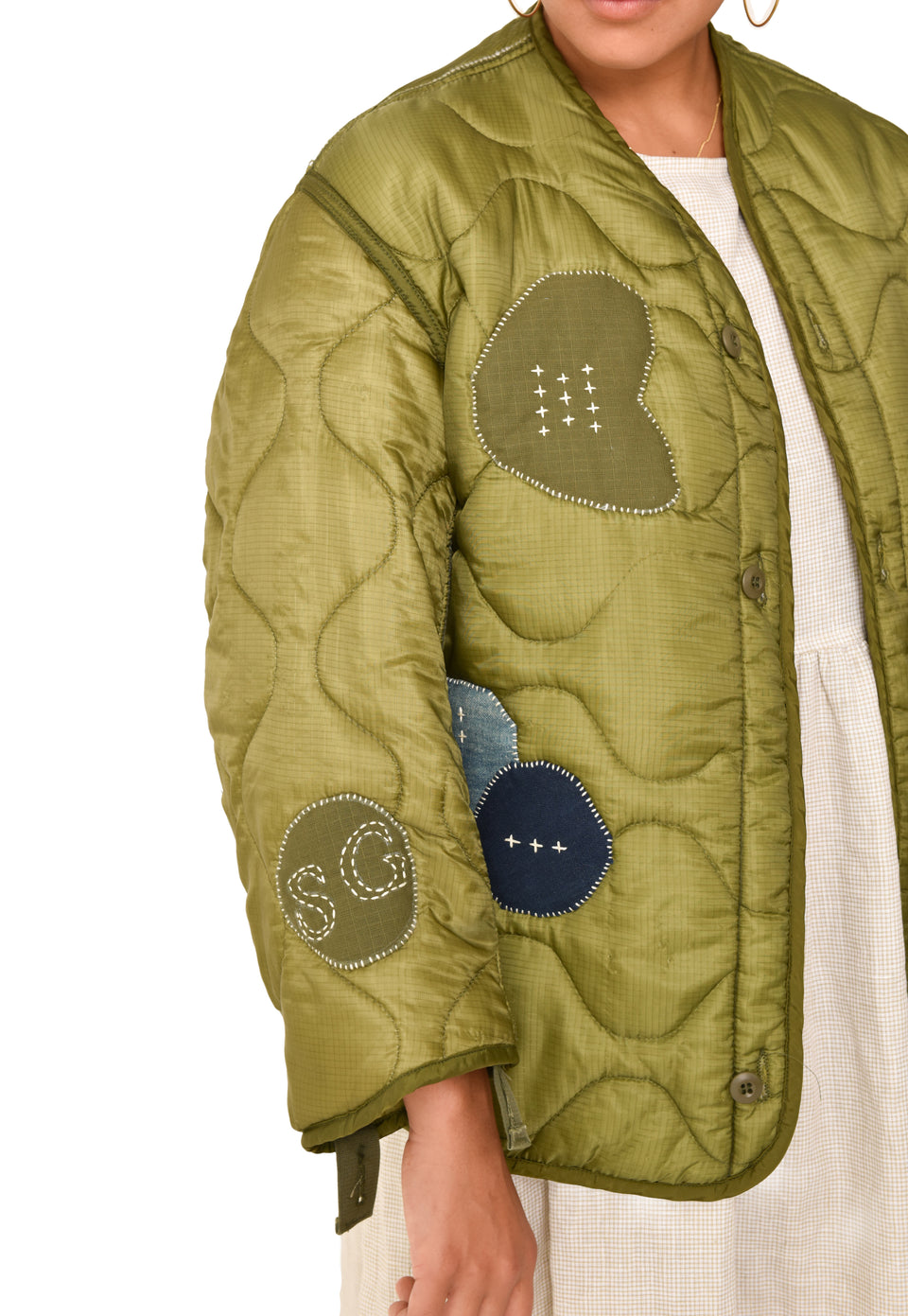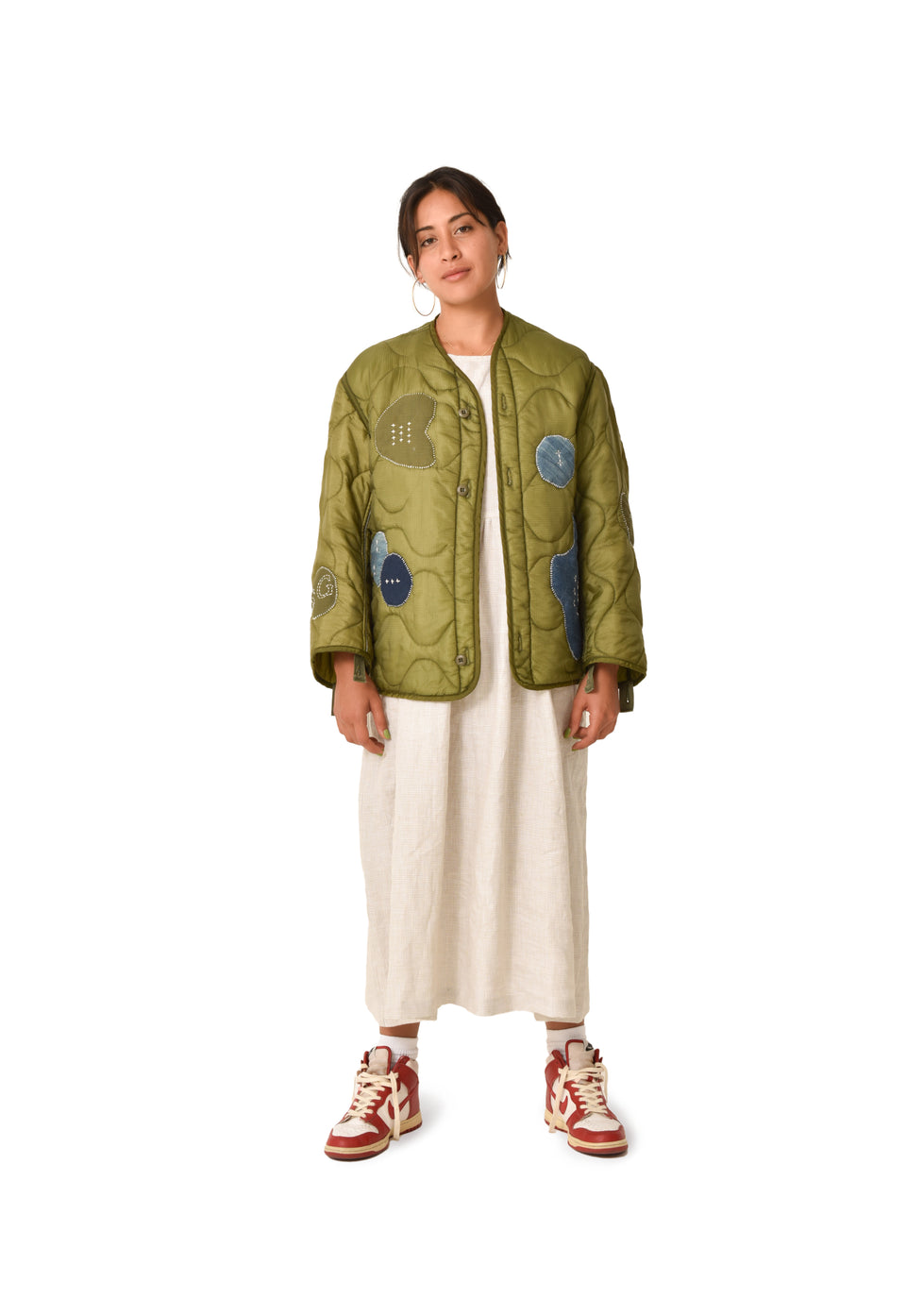 EMBROIDERED GREEN LINER: MEDIUM
A one of a kind vintage army liner reimagined by local artist Phillip Seomun. 

Phil upcycles indigo fabric originating from West Africa for his hand-stitched embroidery patch detailing on the front and back. Due to the vintage nature of the liner, you will notice imperfections in the fabric. Handwash cold on delicate, hang dry. Fits conventional size Small/Medium. Model is 5'7".