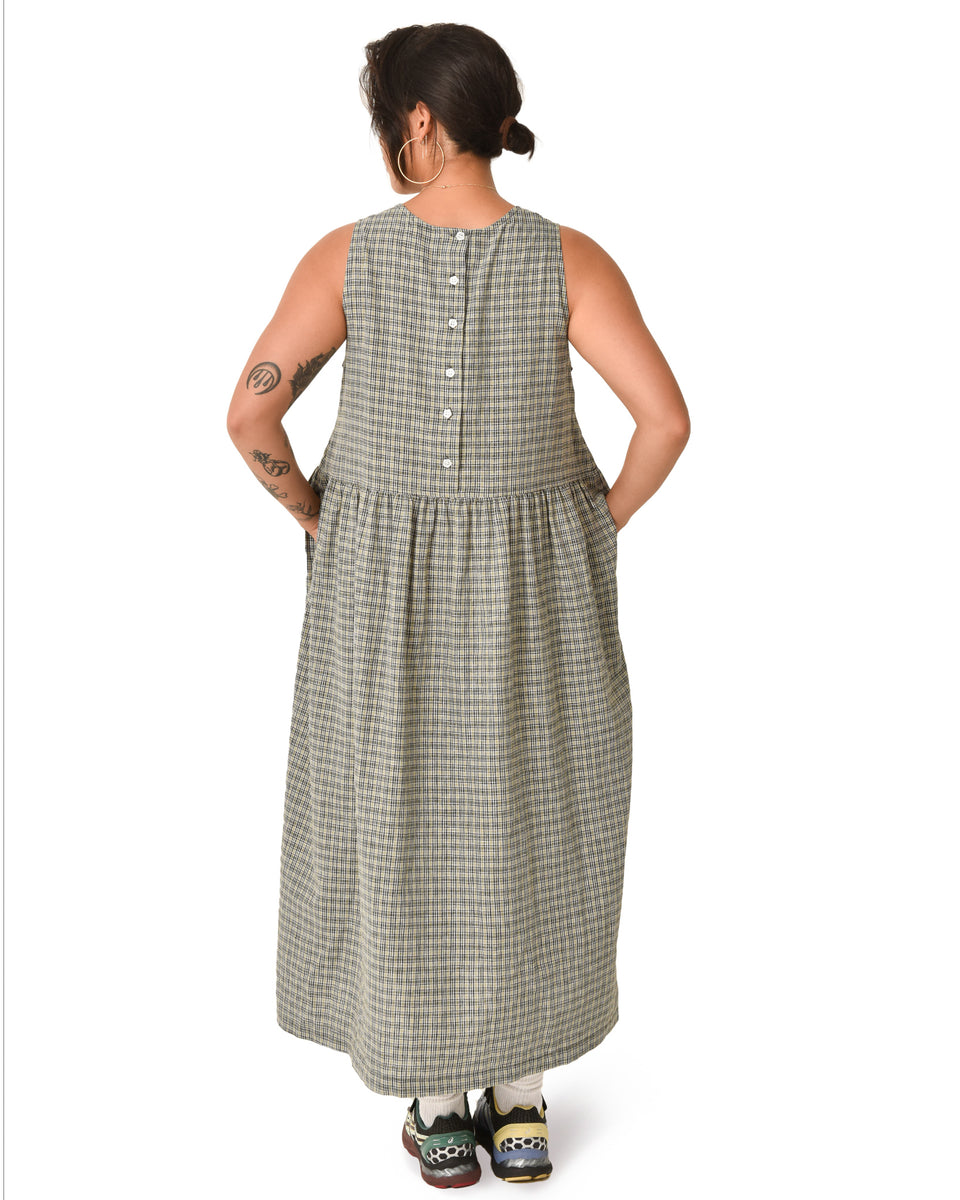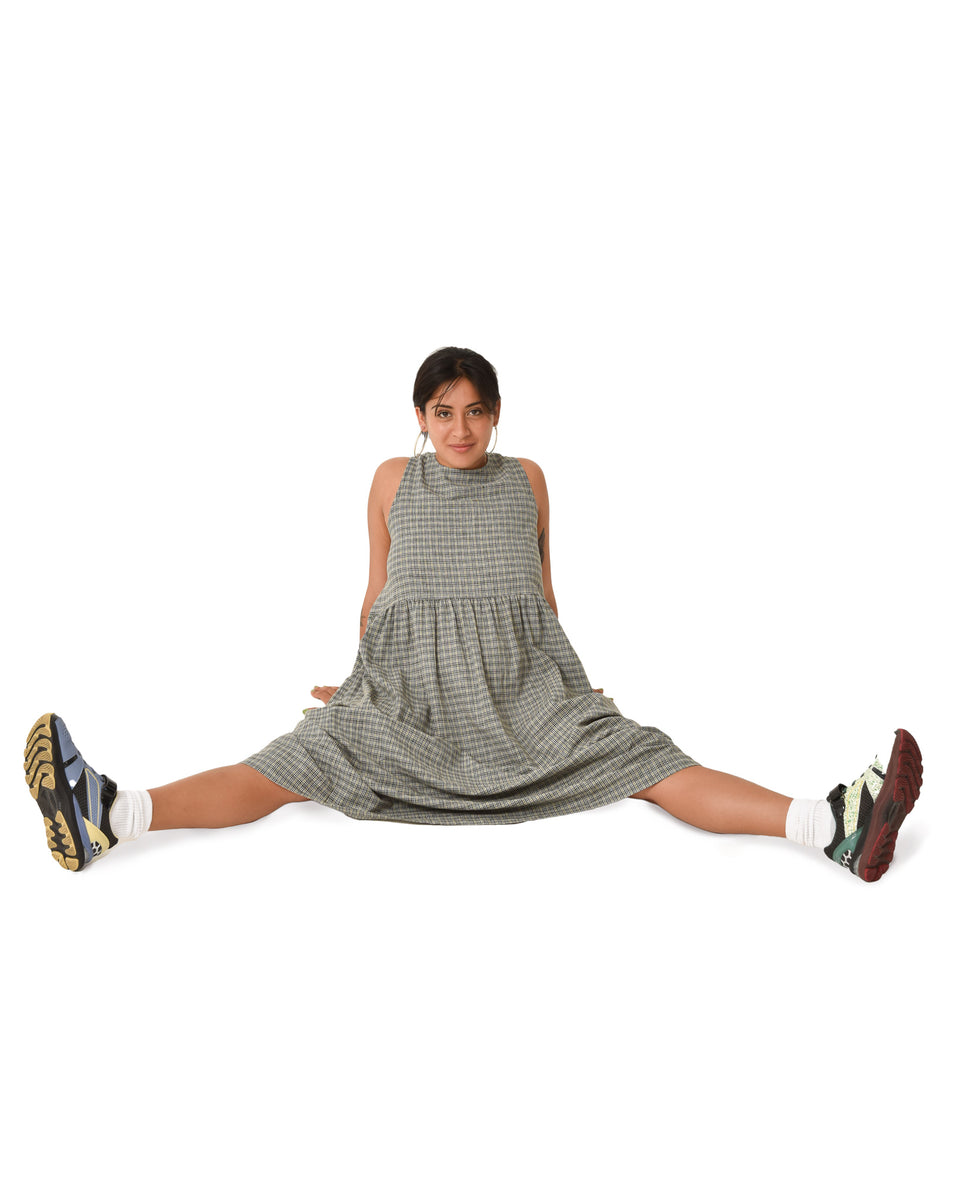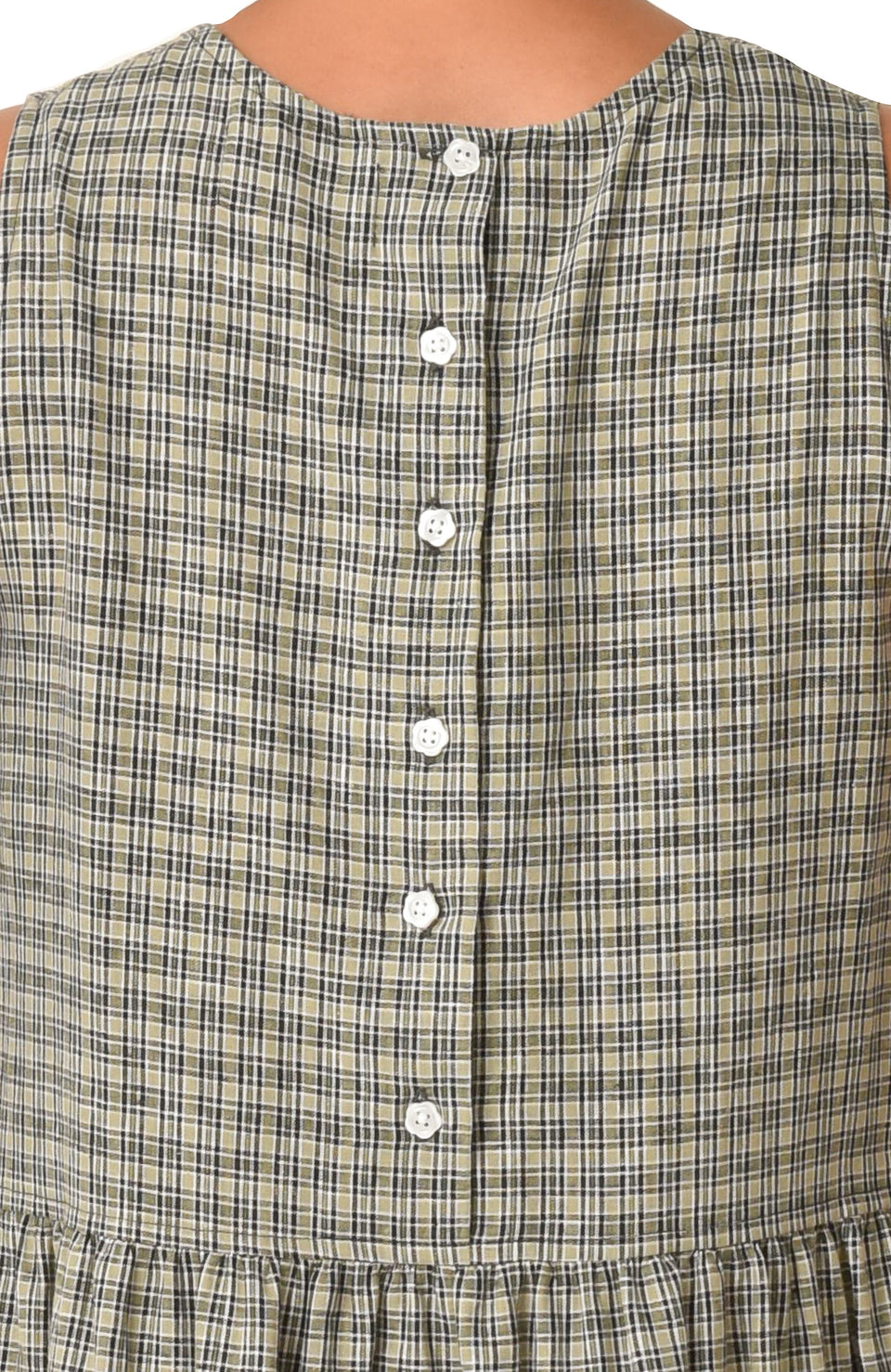 GREEN PLAID SLEEVELESS DRESS
A flowy dress that checks every box — loose, lightweight, linen-blend, gingham, pockets, and perfect for layering. 
Sleeveless dress with side pockets featuring gingham pattern in beige and white throughout. White flower shaped buttons to waist along the back. Made in Los Angeles with linen-blend deadstock fabric. Handwash cold on delicate, hang dry. Model is 5'7". 
One Size Dimensions - Chest: 19.5", Length from Front: 45", Armhole: 10"